Doses y Joker Microgaming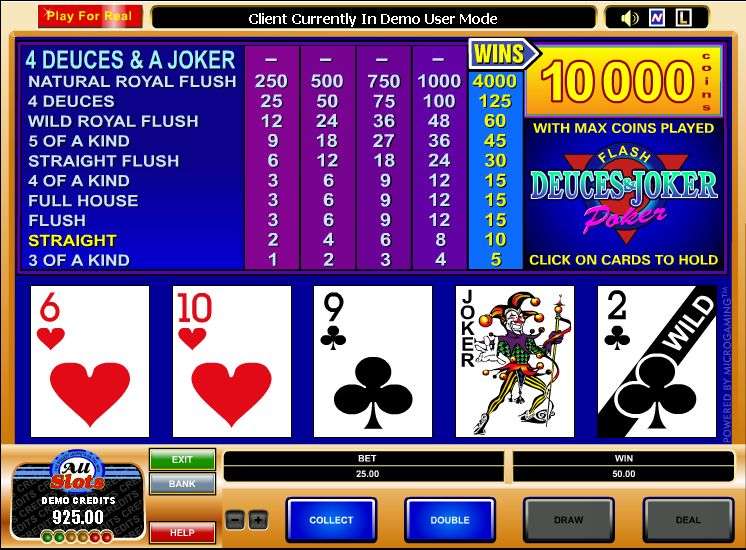 Doses y Joker Microgaming
Los Doses y Joker de Microgaming experimentan algunos cambios respecto al póquer estándar que hacen las manos muy interesantes. Este juego es un punto de partida muy bueno para jugadores nuevos en el género del póquer así como un buen lugar para aficionados más avanzados para jugar tranquilamente con ritmo de manos más lento.
In addition to this variant of the standard cards there is one more, the Joker, which is Wild Card and serves as any card to complete a winning hand. In addition, the Doses of all clubs are also Wilds, significantly increasing the chances of victory. The Wild Cards provide the exciting possibility of getting a 5-pound poker that pays more than all standard combinations except for just the real color ladder. There is also the fold function that allows you to risk your winnings with the opportunity to duplicate them guessing the card to beat the dealer.
Bets range from € 0.25 to € 50, the lowest winning hand is a trio at the minimum bet level and only the bet is returned. Four Doses + Joker in a maximum bet pays a pot of 10,000 coins!
Juegos Relacionados