Ases y Caras por Microgaming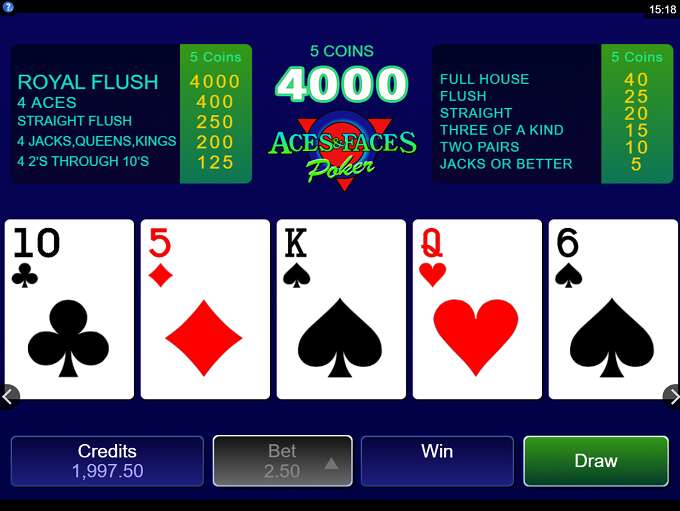 Ases y Caras por Microgaming
Developed by Microgaming, Aces and Faces represents a slight twist in the standard game of poker and a good starting point for new players in the poker scene. The graphics are simple and clean, without unnecessary clutter which is a great advantage if you like to play long sessions.
Casinos de Games Global Mejor Valorados Que Aceptan Jugadores De United States
The game has no wild cards and is similar to the one of jotas or better with the addition of payments for any combination of poker with cards of Aces or Faces. The lowest winning hand is the two-handed one. The doubling feature allows you to bet your winnings and try to draw a higher card than the croupier. You can use Double until you draw a lower card, lose your bet or reach the limits of the casino.
The minimum bet that can be made is € 0.25 and the maximum bet of € 25. Prizes range from the lowest of x1 for a pair of jacks in the first bet level to the highest x4000 for a Royal Flush in the fifth level of bet.
Juegos Relacionados